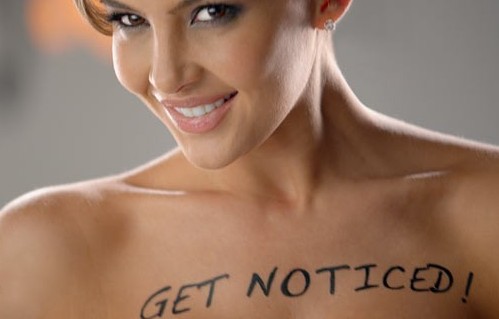 About Bliss Bringers podcast
The Bliss Bringers podcast brings in-depth interviews, how-to information and features directly to a listener's computer, headset, iPhone, Android, or portable MP3 player.  We are also regularly featured on both internet and terrestrial radio channels. With a podcast each month  and a host of special programs and our high production value, our following is an enthusiastic and loyal collection of sex positive fans.
Our listeners & visitors demographics:
70% male
74% USA, 15% Canada
Most live near major cities
Tech savvy
Above average disposable income
Age groups:

25-34

,

45-54

,

35-44

47 % desktop users, 53% mobile
Interests:
Sexuality
Kink
Lingerie
Toys & gadgets
Activism
Why become a sponsor
It's low cost, highly targeted marketing.
New media, such as podcasting, has been proven to be an extremely effective way of getting your message out to a very targeted audience.  We are offering appropriate organizations and businesses a chance to share their message with our audience: a listener base of about 3500 fans.
Benefits of podcast ads
With old-fashioned radio ads, the listener has to be actively "tuned in" or will not hear the advertisement.  With a podcast, the listener is in control of when they are "tuned-in".  They decide when to listen, so "missing" something is not possible.
Your message will not only be broadcast to our current subscribers instantly,  but will also be available for our growing audience for years to come.
Ads read by our hosts are received favorably by our listeners because people are more open to buying new items when products are recommended by trusted sources.
Sponsorship policies
We will only engage with sponsors or advertisers which we endorse their product and services. This ensures an environment of honesty and mutual respect between advertisers, podcast,  and listeners.
We reserve the right to refuse sponsorship or drop sponsorship for any reason.
Before ad goes live, sponsorship fees are due in full via Paypal.
As long as a sponsor remains active, rates will not increase.
We will have no more than two sponsors per episode.
If, for any reason, there is no episode released during a particular month, the Sponsor's advertisement will appear on the following month's podcast.
Sponsorship options
General
Each advertiser URL will be assigned a custom "short URL",  in the BlissBringers.com domain.  E.g.: /kasidie
This ensures:
A clearly pronounceable and type-able URL is communicated to visitors.
Every click will be tracked, and reports will be available.
The sponsor can differentiate  traffic from the podcast.
The destination URL can be changed, even after the ad has gone live.
Option 1: Banner ad
Your graphic ad, with link to your assigned URL, is included in the random rotation of ads in one of the following

The sidebar visible on every page
The bottom of the main content on any "details" page (e.g. show notes)

Reporting is available on the performance of your ad
Social Media Marketing Communications via Twitter and Facebook will include your company name and URL
Price: $50/month
Option 2: Audio ad
Includes all Option 1
Your audio ad included in every episode that month
Your name and URL mentioned at the end or beginning of an episode (1 option)
Your name and URL embedded in the show notes (summary) of the episode.
This information is available to general public on other websites where the podcast episode appears outside of our own website, including iTunes, and to every podcast receiving device (iPhone, Android, iPad,...)
Price: $150/month
Audio ad creation
Options:
You supply fully produced audio, 30 to 60 sec. (Shorter is better, as listeners may otherwise scrub through your prerecorded advertisement.)
We read your ad copy, up to 60 seconds
We record a sponsored advertisement together
We work with external talent to get the sound you require or are interested in capturing (Requires additional labor,additional costs may apply. See below)
Additional work
The above options are normally enough to create a standard ad campaign and we will do whatever is within our control to ensure your advertisement is successful
This can involve:
Additional recordings & audio editing
3rd party voice-overs
Graphic work and designs
Integration into tracking systems
 Rate: $130/h
Affiliate programs
If there is a match between our audience's needs and your product, we are open to affiliate arrangements.  Examples of this can be seen on the
arsenal page
.
Any activity not covered here (including reviews, travel, presentations) will need to be negotiated individually.