Podcast: Play in new window | Download (Duration: 35:04 — 16.1MB)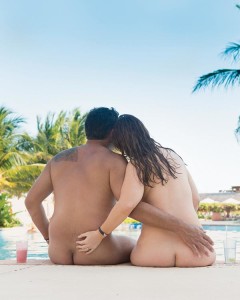 In this episode:
Professor Tea and the captain take us back in time, to the first report of their "Nude resort trip" in a more "prudish" era.  She talks first-hand about the visit to "Desire Cancun Mexico", a resort for nudists and swingers alike.  We visit the fear and excitement behind this first-time adventure, and how one comes to deal with body-image issues and the swinger scene.
SinD and Jon report about their "Candy's" adventure, a local swing club.
News about Midori's art exhibition.
Experiments with blowjobs.