Podcast: Play in new window | Download (Duration: 34:46 — 16.0MB)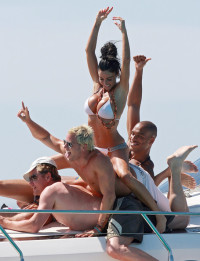 We debrief from our summer's adventures: The various swinger parties we visited, including some from Tangerine's Dream (which we interviewed previously) .
Villain Jon tries a mud-run, breaks his ankle and then uses his "handicap" to get laid.
Then we party in lake of the Ozarks, party cove.  We interview "sexkitten" on the correlation between swingers and their boats.  Mistress SinD has an encounter with a boat propeller, which left a  nasty cut.
After all that, we head for Burning man!
Featured podcast: Everybody Swing
We are also giving away random prizes every month those leaving a review on itunes, Stitcher or the Android app.