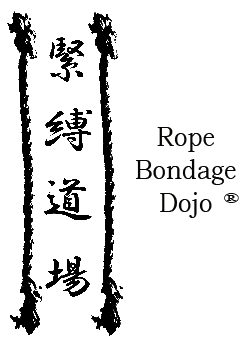 HOT OFF THE PRESS-This just came in from the ever amazing, sensual rope master, Midori:
There are 3 spots left for the next Rope Dojo  and this class is sure to sell out! The Rope Dojo is open to only a small group of participants in a private 2 day course with hands on training from Midori and her team of rope experts.
We personally attended one of Midori's Rope Dojo weekends and we highly recommend this class for couples and individuals looking to sharpen their skills in creating rope bondage and sexy decorative harnesses. This class is held only twice a year and sells out every time!
Location: The Center for Sex & Culture, San Francisco
Midori and her cadre have a unique and fun way of teaching Shibari, rope, kink and everything around it, using the history, the theory, their personal stories and hands-on instructions.  Girls, this is a great class for you too,not just the boys!
Mention "Blissbringers" during sign-up

This video shows one of our favorite ties we learned from Midori (it's great for showing off at play parties 🙂 ) and it  gives a great impression of the teaching style.