Podcast: Play in new window | Download (Duration: 44:36 — 20.5MB)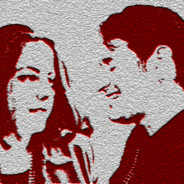 We finally get to interview "Boris and Doris",  the infamous naughty podcasters/sex toy makers/ice-hockey players and Mario kart champions!
We talk about everything from swinging, shiny stainless steel toys customized for Doris's vagina, custom floggers, and the adventures in raising children with inquisitive minds.
Find them on Kasidie /Fetlife : BorisNDoris
In the Live Luscious Lab, we test drive new toys made by Boris and Doris:  the Gemini and a new modified version of the Capricorn.  Our stunt bunny, "Cat" shares her smiling feedback.
---
Listeners receive a FREE trial memberships for Kasidie.com & Lifestyle Lounge (New members only).
Special offer for first 4 Listeners to leave a
iTunes review
:  Win a full 1 year free membership to
Lifestyle Lounge
.  Details are in the podcast.