Podcast: Play in new window | Download (Duration: 49:22 — 45.3MB)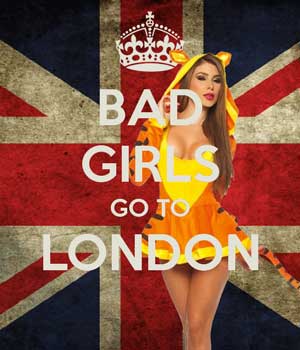 SinD and Victoria share their hazy recollections of a weekend together in London and debrief their raw feelings, straight from the heart: The fun of of partying, and the messiness of polyamory.
Subjects discussed:
Signing up for OkCupid, getting too many responses to manage
Getting the wrong address
Practical polyamory also involves talking to the wife and telling dinosaur adventures to the kids .
Rocking out in London dance clubs
3-way make-outs
SinD hunting 18 year-olds, and going into "Wicked tigger" mode
Trying to dampen sexual frustration with Mc Donald's food (Hint: It doesn't work!)
Leaving the kids with blue balls
Jealousy (Or just trying to fit in)
Organizing threesomes can be more complicated than initially expected
The girls define their sexuality as "situational"
How abuse as a child impacts the feelings and decisions later in life
A relationship with a married man
Lessons learned and tips for those starting in polyamory
Do you know of any good podcasts we should feature?  Let us know and we will give them a shout-out!