Podcast: Play in new window | Download (Duration: 31:48 — 14.6MB)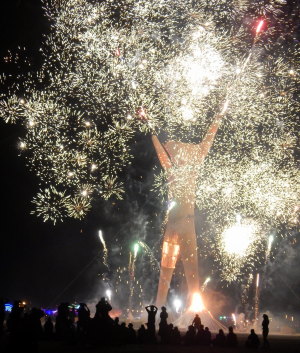 The "Bliss Bus" settles on the playa at Burning Man, and we record our experiences: Dust, danger ("safety third!") at the "thunder dome", fun at the orgy dome, standing in line in the rain.
But first: Reverent Jon takes "playa confessions" and a BDSM 101 course on the desert with plenty of volunteers, which we interview and spank (not always in that order).
Send us your comments: Call 231-622-547 or comment on iTunes.