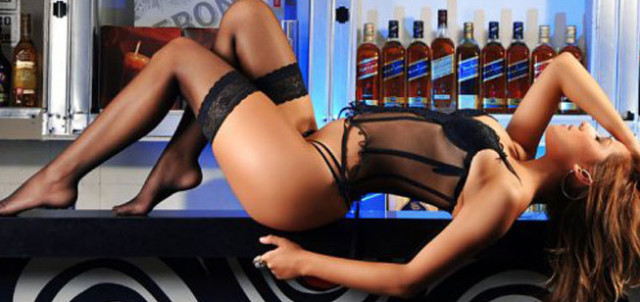 Hanging out, watching you tend bar has only made me more attracted to you. This personality, OUTSIDE of work, is what I suspected was underneath all the "proper, professional analyst" persona you show at the office. You're witty, funny, and oh, so bad!
But the bar's closed now and your friends have FINALLY gone…
You reach out and stroke my face, your hand continuing around to my nape as you pull me in for a kiss. Gently, you brush your lips on mine. I moan in response, opening for you. Our tongues explore, as my hands find their way under your shirt and move up your back. You let out a groan and push me down onto the couch. You land gently, your weight on top of me... I begin to move, feeling you harden against me.
Your hands work their way down my sides to my hands. You grab my wrists and pin my hands above my head while you kiss, lick and nip your way down my neck to my chest...
With your free hand you push my shirt and bra out of the way... Taking my nipple in your mouth...I am moaning and moving under your ministrations... I can feel your arousal pressing into my thigh... I want to suck you deep into my throat!